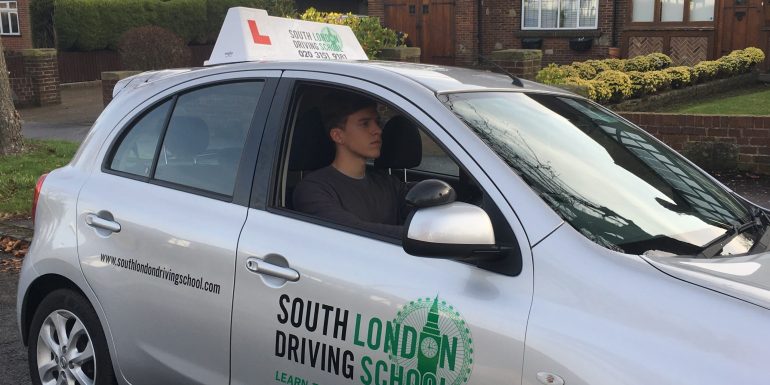 Are you a looking for a driving instructor in Tooting?
Then you're in the right place. Whether you live near Tooting Broadway station, Tooting Market, or closer to the Lido, South London Driving School in Tooting can help you pass your driving test right in the local area that you're already familiar with.
South London Driving School instructors have successfully led over 1,000 students to driving test success, and now offer coverage in the SW17 area of Tooting and Tooting Bec in London.
With over a decade of experience, our professional driving instructors in Tooting are fully Driving Standards Agency (DSA) approved, which guarantees they have the knowledge and ability to teach you everything you need to know to drive safely, in a way that is friendly and relaxed, and allows you to quickly and naturally develop all of the driving skills you need, regardless of your age or starting ability.
Our motto, Drive Safe For Life, demonstrates our commitment to ensuring every single one of our students has all of the skills they need to drive safely and competently, and pass their practical driving test with confidence.
We offer a range of courses, including single lessons, and packaged lessons that allow you to save a bundle when you pay for multiple lessons in advance. However, intensive driving courses, which can get highly motivated and dedicated learners from zero to fully licensed in a matter of weeks, have become increasingly popular in the Tooting area. If you would like to learn to drive in Tooting safely in just a few weeks, with a local Tooting driving school, we're here to help.
Check out our Course Page for a full list of the courses we offer, including:
20-Hour Intensive Course – Recommended for drivers who want to be fully confident behind the wheel in just a few weeks.
3-Hour Motorway Course – Not many people know that learner drivers are not permitted on the motorway. If you're a licensed driver looking to brush up on your skills at the national speed limit before a long road trip, this course if for you.
Refresher Course – For experienced drivers looking to 'top-up' their knowledge and abilities.
Pass Plus Course – For newly-licensed drivers looking for a little bit of extra confidence in their abilities (as well as a cheeky insurance discount).
For driving lessons in Tooting, make sure South London Driving School is your first stop.